SPHENE STUDIOS


OFFICIAL WEBSITE BUILT IN THREE JS
As a Creative Director, I had the opportunity to lead a collaborative effort in designing the concept for Sphene Studios' official website in three.js, www.sphene.com. With the founders' trust in my creative abilities, I was granted the freedom to craft a visually compelling 3D concept that showcased our software's unique augmented reality capabilities.
​
To further illustrate the power of Sphene, I designed a set of interactive holograms that showcased our brand's visual identity. I collaborated with a 3D modeler to bring my conceptual sketches to life and created visuals for each hologram.
​
Overall, this project was an incredible opportunity for me to showcase my creativity, collaborative spirit, and leadership abilities. The end result was a website that effectively showcased the power and potential of Sphene's augmented reality technology.
​
3JS Engineer, Lead Engineer: Albert Kovtoun, Steph Ng
UI Design: Vincent An
Drawing inspiration from our iPhone app's use of camera lens technology to augment 3D layers over physical objects, I proposed a website design that emulated this same experience by incorporating photo-real textures and models.
To achieve this, I requested a masking lens technique that allowed users to reveal a 3D hologram beneath a realistic model with the simple movement of a mouse cursor.
​
Hologram 1

a crystal Sphene hoodie with a Genesis embroidered patch, which emitted particle effects. This piece was modeled after a lotus-shaped crystal and perfectly captured our brand's unique visual identity.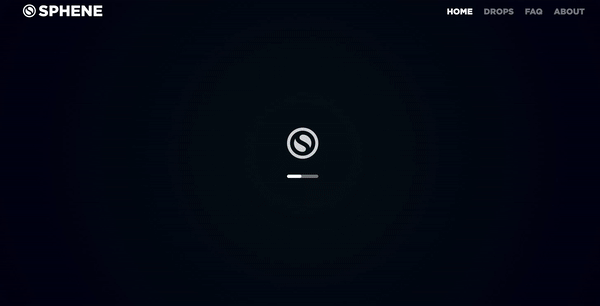 ​
Hologram 2

a concert T-shirt with a stylish graphic that revealed a 3D 'sphene' branded DJ turntable. The turntable spun and replayed a user's uploaded memory of the concert, all seamlessly integrated within the T-shirt itself.
​
Hologram 3

a ski trail jacket that not only tracked your skiing progress but also featured a beautiful 3D model of mountains, clouds, and weather that displayed live information and temperature.