My first full music video, for doux. and Auggie Bellot's track. Sid Ylagan for character design and concept direction, while I modeled and animated in Blender, CLO and AfterEffects.
Drew these clothes four years ago! Today I can make them with no fabric. I can even make them dance!! Wishful Thinking by Benee
Learning to hand draw, animate and illustrate to musical cues. I used Procreate and iMovie for this! Cigarettes on Patios by BabyJake is the song.
Small showreel of some projects I made to progress my skills in animation and design over the past few months.
Inspired by the Jacquemus fashion show.
Used a PyCharm project I'm working on for a class to animate a digital dress! CLO 3D and Cinema 4D were used for this.
Some of my workflow in Cinema 4D, Using CLO3D and playing around with learning to use the environment and render fabrics and motion. Song is Howlin' For You.
An animation I made on Cinema 4D alongside CLO3D, Kaledo Print, Mixamo, Procreate and iMovie (For lack of video editing softwares)! I have been working on trying to animate my garments to display more elevated concepts to my audience as a designer. Song is Floors by Abhi the Nomad.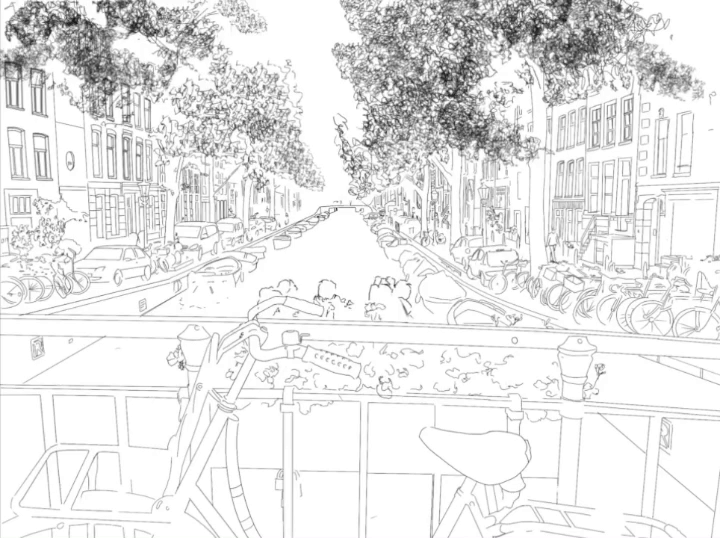 A GIF I made of a canal in Amsterdam, Bloemgracht during my 3 month summer internship. I hand drew this with an Apple Pencil on Procreate.
A stop-motion I made by drawing 5 frames in ten minutes. Was thinking about all the people in New York City with umbrellas on the crowded sidewalks bouncing off one another as they hurry past each other.
I was inspired by Bisqwik's new song

A First Date!

Learning new ways to express my ideas and creativity

. T

his was done on my 13" iPad Pro!
Inspired by being stuck in time, on a train. Moving back and forth in the dark, overlooking beautiful meadows. Slightly creepy, lonely yet also beautiful and calming to the right music.
Exploring Amsterdam, its culture and feminine flair with technical detailing.